Dutch
Caribbean
Association
We bring the warmth of the Caribbean to you!
The Dutch Caribbean Association Rotterdam is an association that aims to provide a safe space and community for everyone interested in joining while keeping a focus on the Dutch Caribbean culture.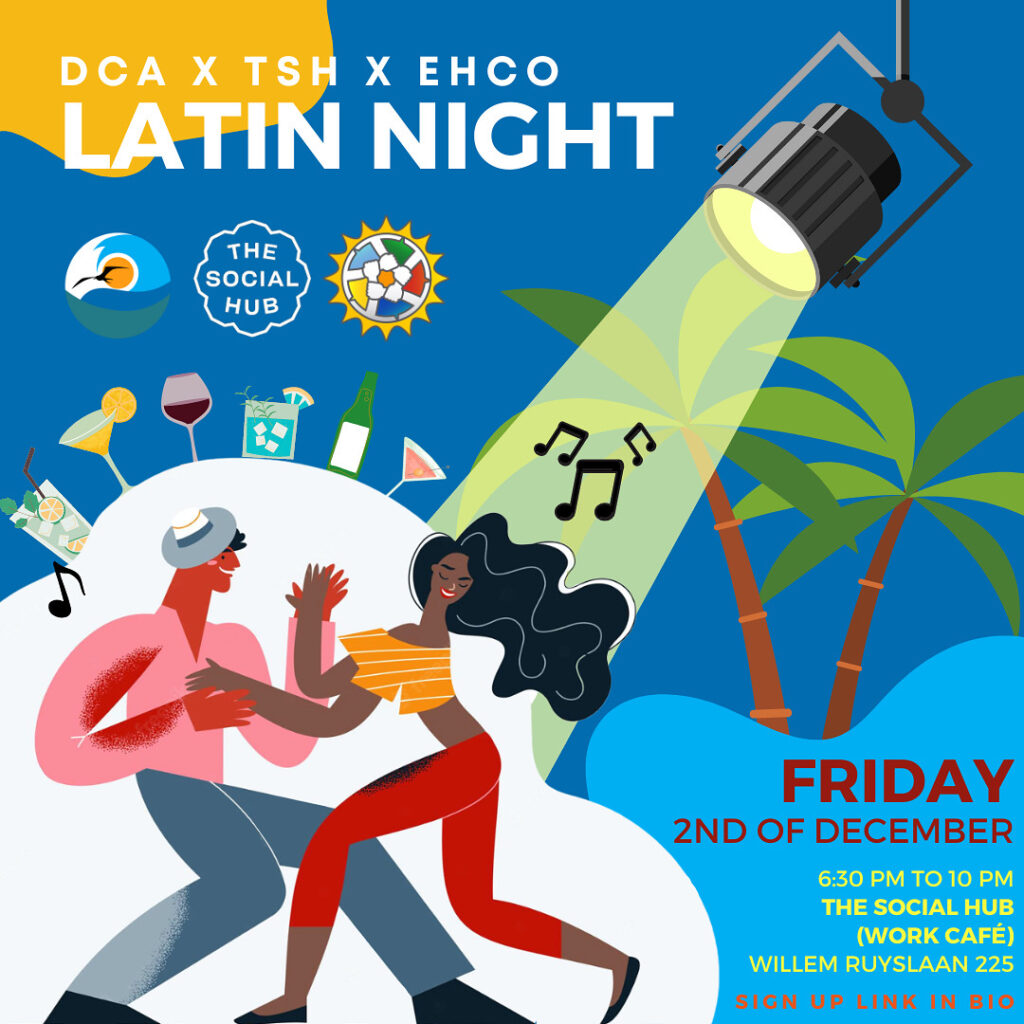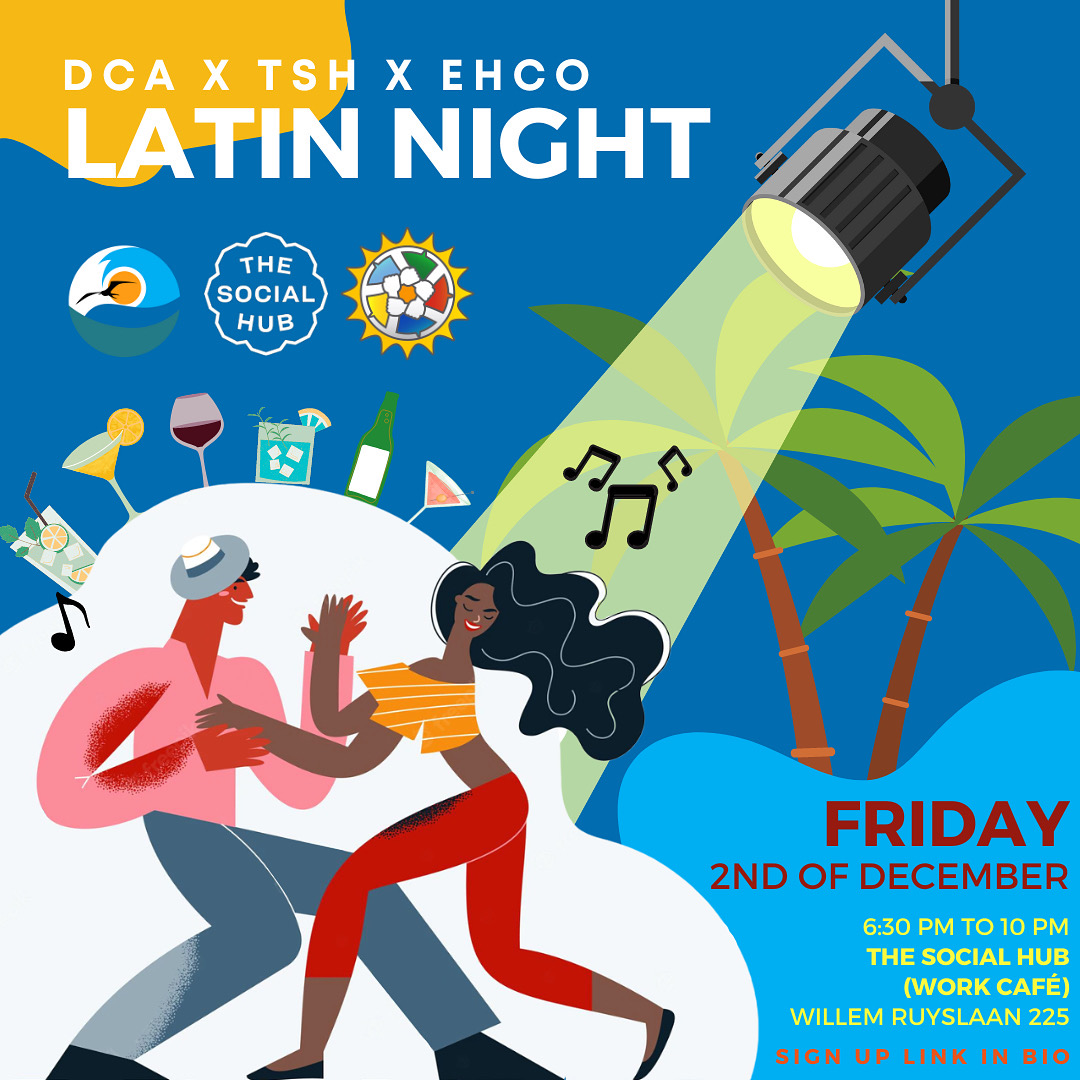 Allen & Overy X DCA Caribbean Party
DCA x The Social Hub x EHCO bring you:

Latin Night!💃🏽

Join us at The Social Hub (Work Café) on Friday, the 2nd of December for a night of non stop good latin vibes! Start the night with a bachata workshop by instructors from Erasmus Dance Society. Spend the rest of your night testing your new skills with the hottest latin tunes!🥳

This celebration consists of great music, cheap drinks, a few free snacks, and bachata workshops. So come get your dance skills ready for the holiday season!🕺🏻

Sign up now for this event, there are limited spots available! We recommend you bring a dance partner. Keep in mind, your dance partner also needs to sign up. Link available in bio. Doors close at 19:00.🌴

Location: The Social Hub (Workcafé), Willem Ruyslaan 225
Date: Friday, 2nd of December
Time: 6:30 PM to 10PM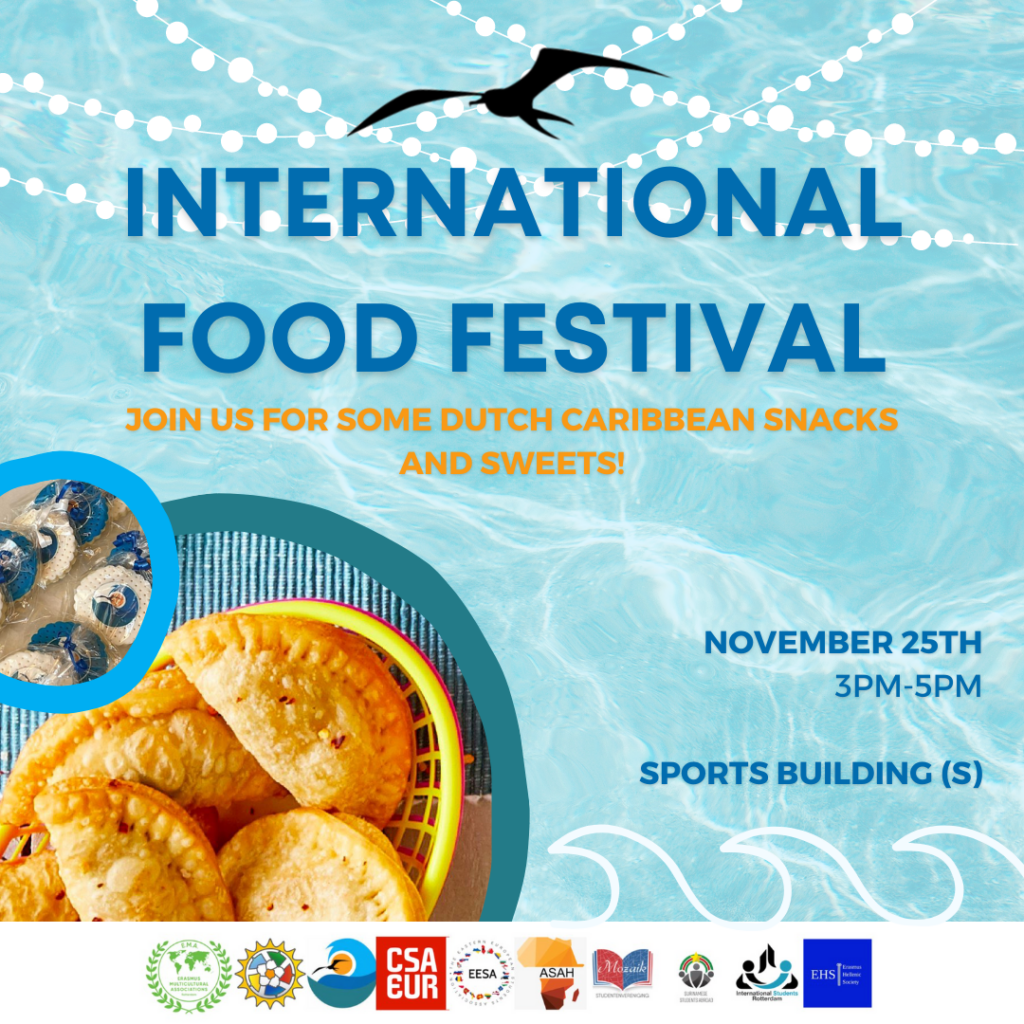 International Food Festival
You are invited to join us for @ema.eur's International Food Festival! Together with these lovely associations we will provide you with a taste of global cuisines and bites, so you don't want to miss this!🤩 Come say hi to DCA and grab a savory pastechi or a sweet ko'i lechi! See you there!💙🧡🤍 Date: Friday, 25th of November Time: 3 PM to 5PM Location: Sports Building (S), Erasmus University Rotterdam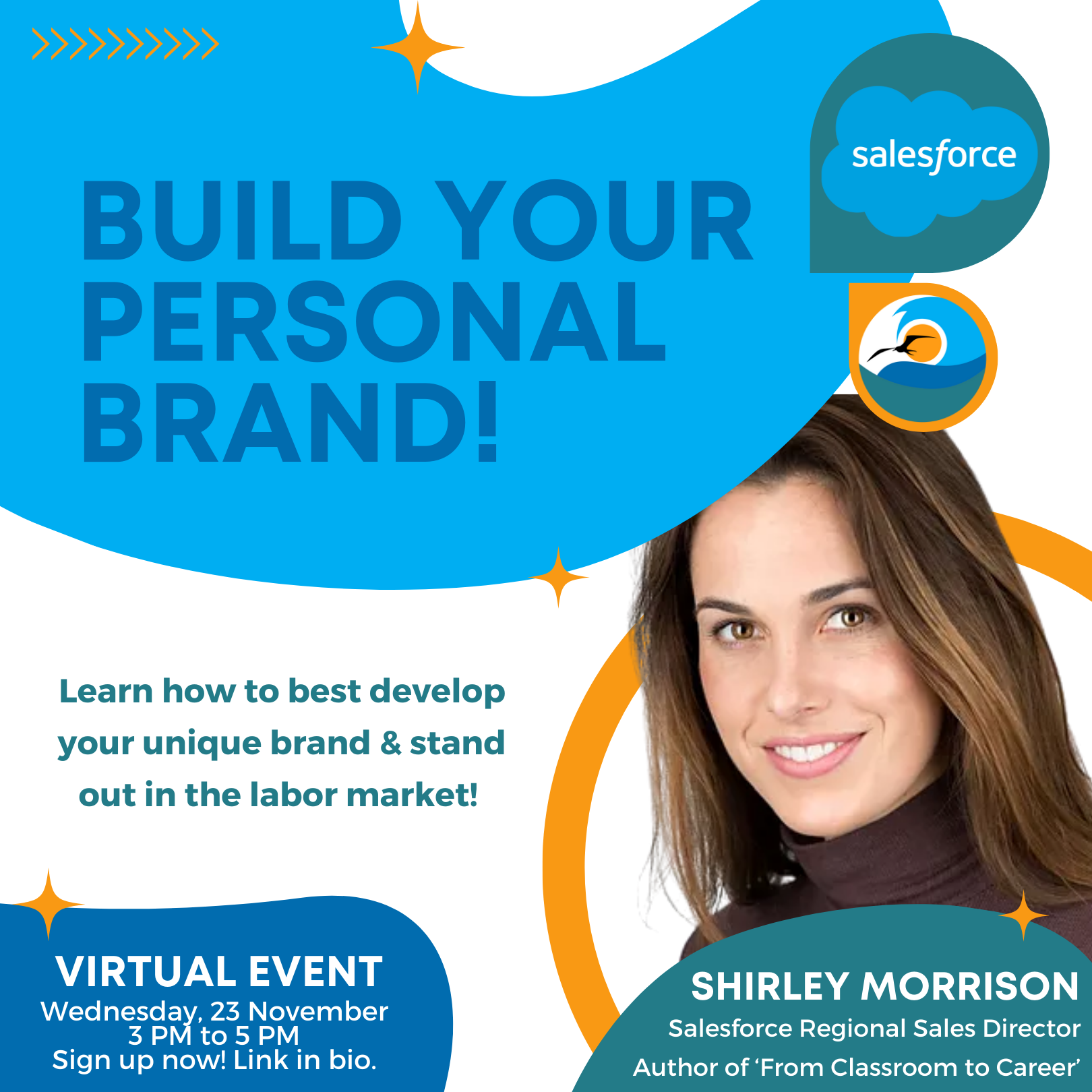 Salesforce: Build your own brand!
You are cordially invited to Salesforce's 'Build Your Personal Brand'. This virtual workshop, given by Shirley Morrison will give students the tools needed to develop their unique brand & stand out from their peers! This event is perfect for those seeking to learn how to maximize their chances to succeed in an increasingly competitive work field and what recruiters pay attention to during the recruitment process. Shirley Morrison is the Salesforce Regional Sales Director, and the author of 'From Classroom to Career'. The virtual event will take place on Wednesday the 23rd of November from 3 PM to 5 PM.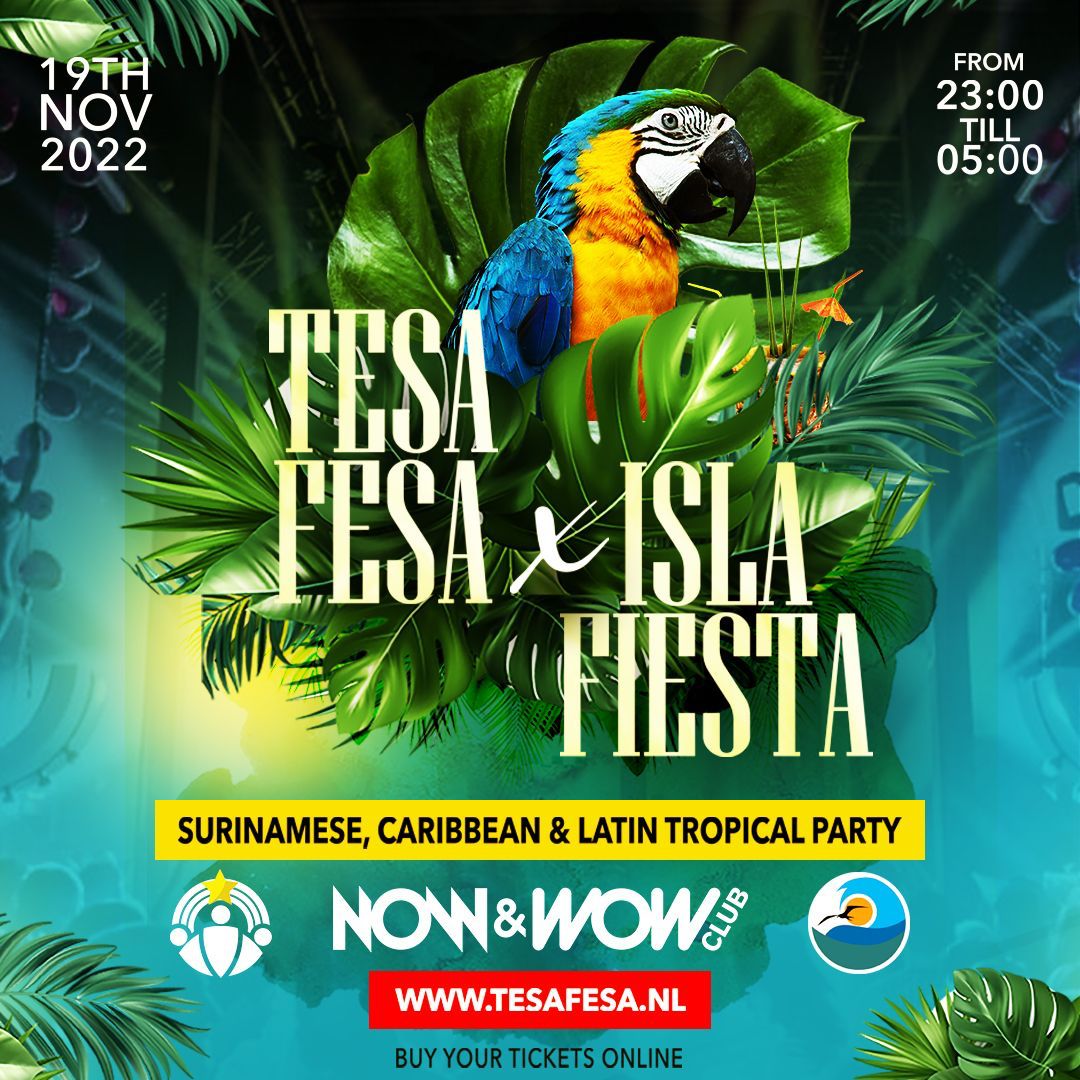 TesaFesa x IslaFiesta
Have you bought your ticket to TesaFesa X IslaFiesta already? On the 3rd of November, DCA celebrated its 1st anniversary as an official student association. To celebrate this accomplishment, we are collaborating with Avenue Nine and SSA, who are also celebrating their 10th anniversary.🤩 To celebrate our anniversaries, we are jointly organizing TesaFesa X Islafiesta! A tropical club party, where Caribbean, Surinamese, and Latin music will have you on your feet the whole night long! Our party is taking place at the Now & Wow club in Rotterdam, Join us on the 19th of November, from 11 PM to 5 AM.💃🏻🕺🏽
Image credit: WeShareBonaire