Dutch
Caribbean
Association
We bring the warmth of the Caribbean to you!
The Dutch Caribbean Association Rotterdam is an association that aims to provide a safe space and community for everyone interested in joining while keeping a focus on the Dutch Caribbean culture.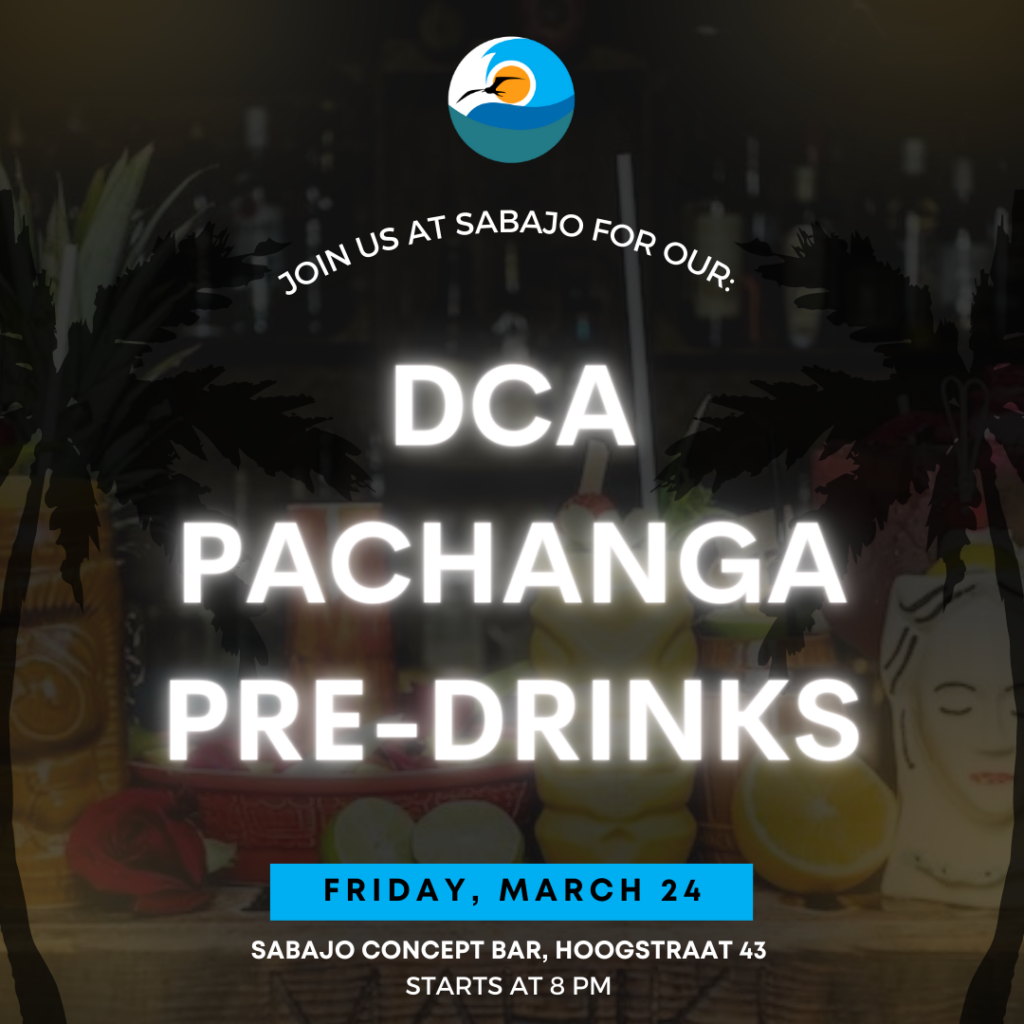 Attention DCAers!📣

Do you still have to buy your tickets for Pachanga? Well we've got a sweet deal for you!🤩

Join us on the 24th of March for our Pachanga Pre-Drinks at Sabajo Concept Bar in Rotterdam, starting at 8PM. Sabajo has a happy hour from 9 to 10 PM, so be on time to get drinks at a lower price!🍹

There are also free drinks for official DCA members that show up first. So even if you're not going to Pachanga you can still join us for a chill round of drinks! 🥳🎵

We have a limited supply of cheaper Pachanga tickets. However, to receive your ticket you have to be an official DCA member and attend the pre-drinks‼️
So sign up now via Eventbrite!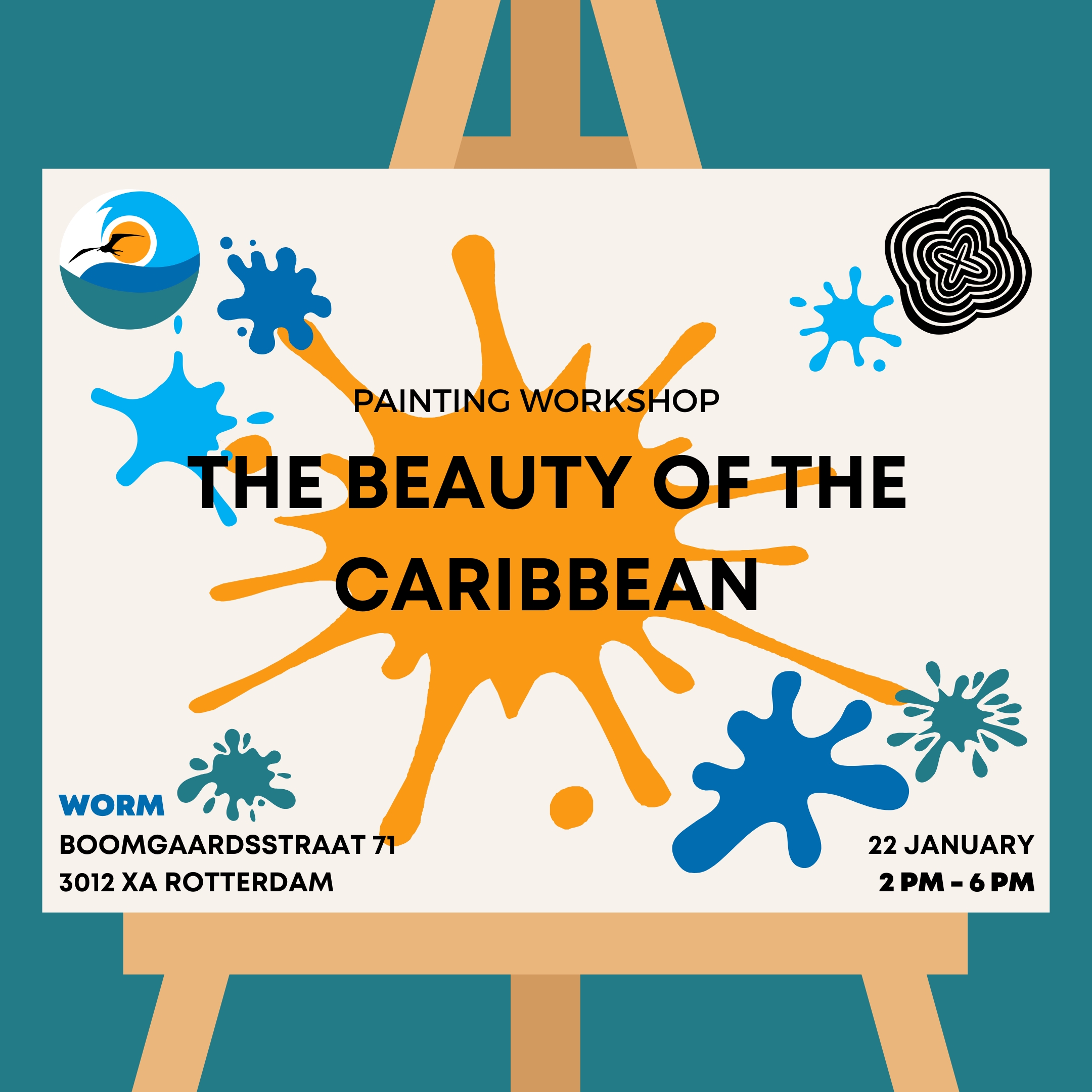 DCA x CAC Painting Workshop
On the 22 of January, together with Caribbean Ancestry Club we organized our very first painting workshop, titled The Beauty of the Caribbean!🎨 This workshop started with a presentation by an art instructor, who provided our guests with insights and useful tips regarding painting and art styles. 🏝️ In teams of four, our guests created a piece of art, based on shared ideas developed through a discussion on Caribbean identity.🌊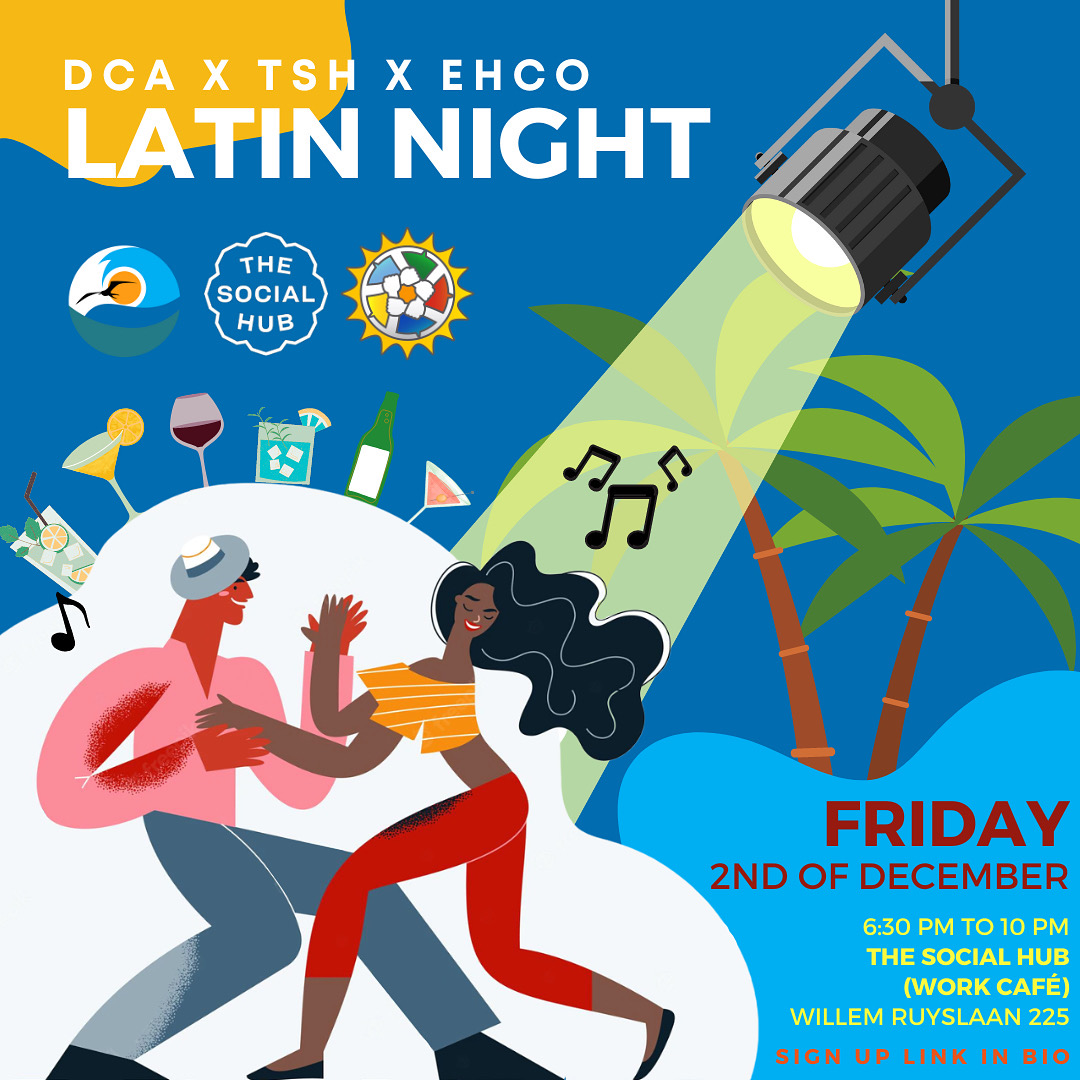 Latin Night!

On the 2nd of December we had our Latin Night! Together with Erasmus Hispanic Cultural Organization and The Social Hub we had a night of non stop good latin vibes! The night began with a bachata workshop by instructors from Erasmus Dance Society. Afterwards, we tested our newly learned bachata skills with the hottest latin tunes, accompanied by some snacks and drinks of course!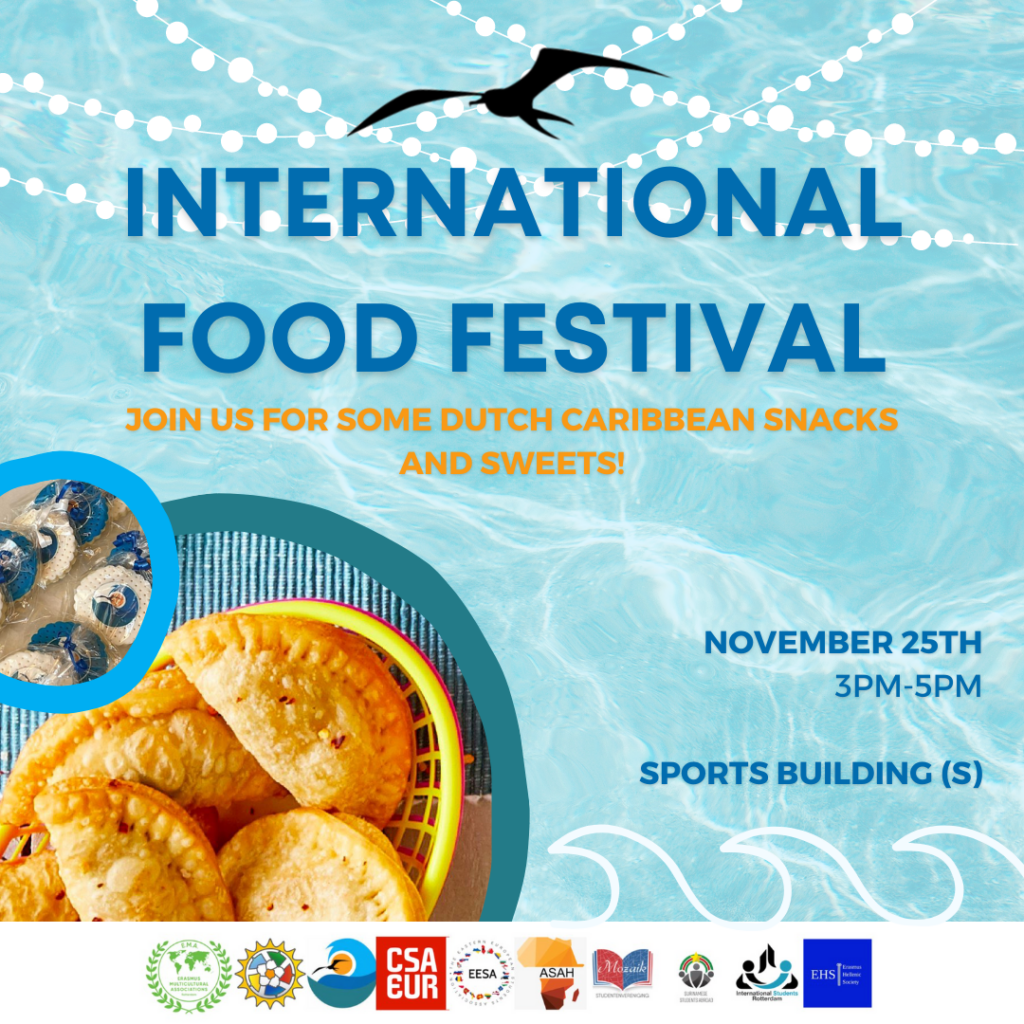 International Food Festival
On the 25th of November we joined @ema.eur's International Food Festival at the new Sports Building on campus! Together with other multicultural associations we provided our guests with a taste of global cuisines and bites! DCA gave our guests a little glimpse into Dutch Caribbean Holiday celebrations accompanied by pastechi's and ko'i lechi's!
Image credit: WeShareBonaire